The Doctrine of The CHRIST, The Son of The Living GOD
Whosoever transgresseth and abideth not in the doctrine of CHRIST hath not GOD. He that abideth in the doctrine of CHRIST, he hath both the Father and the Son. II John 1:9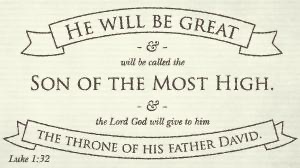 Anytime we read scripture, we should approach it as the new found treasure it is. This requires us to make a conscientious effort to remove any denominal lens and in some cases thick goggles, to lay aside preconceived ideas, notions and even beliefs and try to approach scripture with the awe and reverence it deserves. We must keep a truly open mind and a hungry heart and ask the LORD to "Open our eyes that we might perceive wondrous things..." Never should we feel uncomfortable or try to avoid or fear any scripture. We should only ask the LORD to keep us from deception and trust His HOLY SPIRIT to guide us into all truth as promised. "GOD is a SPIRIT: and they that worship Him must worship Him in SPIRIT and in TRUTH." John 4:24

"Shema Israel YHVH Eloheinu YHVH echad."

"Hear, O Israel: The LORD our GOD is One LORD..."Deuteronomy 6:4

"And one of the scribes came, and having heard them reasoning together, and perceiving that he had answered them well, asked him, Which is the first commandment of all? And Jesus answered him 'The first of all the commands is, Hear, O Israel, the LORD is Our GOD, the LORD is One'...Mark 12:26-29 KJV/YLT

Thou believest that there is one GOD; thou doest well: the devils also believe, and tremble. James 2:19

For there is One GOD, and one mediator between GOD and men, the man CHRIST JESUS; Who gave himself a ransom for all, to be testified in due time...And without controversy great is the mystery of godliness: God was manifest in the flesh, justified in the Spirit, seen of angels, preached unto the Gentiles, believed on in the world, received up into glory. I Timothy 2:5,6; 3:16

Beware lest ANY man spoil you through philosophy and vain deceit, after the tradition of men, after the rudiments of the world, and not after CHRIST. For in him dwelleth all the fulness of the Godhead bodily. And ye are complete in him, which is the head of all principality and power..." Colossians 2:8-10

Therefore let all the house of Israel know assuredly, that GOD hath made that same JESUS, whom ye have crucified, both LORD and CHRIST. Acts 2:36

Then cometh the end, when he shall have delivered up the kingdom to GOD, even the Father; when he shall have put down all rule and all authority and power. For he must reign, till he hath put all enemies under his feet. The last enemy that shall be destroyed is death. For he hath put all things under his feet. But when he saith, all things are put under him, it is manifest that he is excepted, which did put all things under him. And when all things shall be subdued unto Him, then shall the Son also himself be subject unto Him that put all things under him, that GOD may be all in all. I Cor 15:24-28

But I would have you know, that the head of every man is Christ; and the head of the woman is the man; and the head of Christ is God. I Corinthians 11:3

When Jesus came into the coasts of Caesarea Philippi, he asked his disciples, saying, Whom do men say that I the Son of man am? And they said, Some say that thou art John the Baptist: some, Elias; and others, Jeremias, or one of the prophets. He saith unto them, But whom say ye that I am? And Simon Peter answered and said, Thou art the CHRIST, the Son of the living God. And Jesus answered and said unto him, Blessed art thou, Simon Barjona: for flesh and blood hath not revealed it unto thee, but my Father which is in heaven. And I say also unto thee, That thou art Peter, and upon this rock I will build my church; and the gates of hell shall not prevail against it. And I will give unto thee the keys of the kingdom of heaven: and whatsoever thou shalt bind on earth shall be bound in heaven: and whatsoever thou shalt loose on earth shall be loosed in heaven. Then charged he his disciples that they should tell no man that he was JESUS The CHRIST. Matthew 16:13-20; Acts 2:38

No man hath seen GOD at any time; the only begotten Son, which is in the bosom of the Father, he hath declared him....I have yet many things to say unto you, but ye cannot bear them now. Howbeit when he, the Spirit of truth, is come, he will guide you into all truth: for he shall not speak of himself; but whatsoever he shall hear, that shall he speak: and he will shew you things to come. He shall glorify me: for he shall receive of mine, and shall shew it unto you...And this is life eternal, that they might know thee the only true God, and Jesus Christ, whom thou hast sent. John 1:18; 16:12-14; 17:3

He that hateth me hateth my Father also. John 15:23

Looking for that blessed hope, and the glorious appearing of the great GOD and Our Saviour JESUS CHRIST...Titus 2:13

Little children, it is the last time: and as ye have heard that antichrist shall come, even now are there many antichrists; whereby we know that it is the last time...

Who is a liar but he that denieth that JESUS is the CHRIST? He is antichrist, that denieth the Father and the Son. Whosoever denieth the Son, the same hath not the Father:(but) he that acknowledgeth the Son hath the Father also. Let that therefore abide in you, which ye have heard from the beginning. If that which ye have heard from the beginning shall remain in you, ye also shall continue in the Son and in the Father." I John 2:23-24

But the anointing which ye have received of him abideth in you, and ye need not that any man teach you: but as the same anointing teacheth you of all things, and is truth, and is no lie, and even as it hath taught you, ye shall abide in him...

Whosoever transgresseth and abideth not in the doctrine of CHRIST hath not GOD. He that abideth in the doctrine of Christ, he hath both the Father and the Son. If there come any unto you, and bring not this doctrine, receive him not into your house, neither bid him God speed: For he that biddeth him God speed is partaker of his evil deeds. I John 2:18,22-24,27;4:3;5:20; II John 1:7

I am come in my Father's name, and ye receive me not: if another shall come in his own name, him ye will receive. John 5:43 We know that Antichrist is coming. Will you reject JESUS yet bow down before the image of the beast? Choose ye this day whom ye will serve. As for me and my house, we will serve the LORD.