The Doctrine of CHRIST, The Son of The Living GOD -MESSIAH!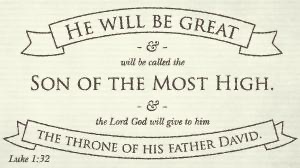 GOD has a SON! GOD LOVED This world so much that He GAVE His ONLY begotten SON, that whosoever believes on Him, might not perish but have everlasting life! John 3:16 This is the GOOD NEWS! The Son of God was dead and GOD raised Him from the dead! JESUS is ALIVE forevermore and YOU too can inherit everlasting life!

Whosoever transgresseth, and abideth not in the doctrine of Christ, hath not God. He that abideth in the doctrine of Christ, he hath both the Father and the Son. If there come any unto you, and bring not this doctrine, receive him not into your house, neither bid him God speed: For he that biddeth him God speed is partaker of his evil deeds. II John 1:9-10

Please prayerfully consider the seeds of truth scattered on this page by first, consciously removing ALL, secular, denominal lens asking the LORD to open your eyes to behold wondrous words.

Before the LORD began to gently pry our eyes open, most of the following verses didn't even make sense.

Truth always makes sense and there is no authentic scripture that is to be avoided.

The confession of Peter in Matthew 16:16 is in no way anti-climatic. Peter's revelation is the highest, most accurate revelation on earth, authorized by none other than the MOST HIGH the Father of Our Lord. Peter's confession is the very rock JESUS vowed to build and is building His "church"(mistranslation) his ekklesia or assembly upon! Any dogma that attempts to tamper with, invert, turn the rock upside down is antichrist. Remember, JESUS warned, "Beware the leaven" prior to addressing his true identity and Peter's confession, but assures us that the gates of hell shall not prevail against it! Matthew 16:6-20

Jesus answered and said unto him, If a man love me, he will keep my words: and my Father will love him, and we will come unto him, and make our abode with him. John 14:23

"Behold, the hour cometh, yea, is now come, that ye shall be scattered, every man to his own, and shall leave me alone: and yet I am not alone, because the Father is with me."

"Ye men of Israel, hear these words; Jesus of Nazareth, a man approved of God..." Acts 2:22

Who is a liar but he that denieth that Jesus is the Christ? He is antichrist, that denieth the Father and the Son. Whosoever denieth the Son, the same hath not the Father: (but) he that acknowledgeth the Son hath the Father also. 1 John 2:22-23 (KJV)

Whosoever shall confess that JESUS is the SON of GOD, GOD dwelleth in him and he in GOD." I John 4:15"

Peter's revelation and confession was also the confession of CHRIST, the Chief Apostle. It was the confession of all of His apostles. They all believed and preached the same thing which, according to Strong's concordance, is what "confess" means -to speak the same thing.

Paul, beloved apostle who bore in his body the marks of the Lord Jesus, upon conversion, "straightway...preached Christ in the synagogues, that he is the SON of GOD."

THIS is THE message the devil tempted JESUS with saying "If thou be the SON of GOD..."

The first all of the commandments as taught by JESUS is "Hear O Israel, The LORD Our GOD, the LORD is ONE..." Mark 12 That One, true GOD of Israel, the GOD of Abraham, Isaac and Jacob is the Father of Our LORD JESUS CHRIST.

Whosoever denieth the Son, the same hath not the Father:(but) he that acknowledgeth the Son hath the Father also. Let that therefore abide in you, which ye have heard from the beginning. If that which ye have heard from the beginning shall remain in you, ye also shall continue in the Son and in the Father." I John 2:23-24

But the anointing which ye have received of him abideth in you, and ye need not that any man teach you: but as the same anointing teacheth you of all things, and is truth, and is no lie, and even as it hath taught you, ye shall abide in him...

But I would have you know, that the head of every man is CHRIST; and the head of the woman is the man; and the head of CHRIST is GOD. I Corinthians 11:3

Then cometh THE END, when he shall have delivered up the kingdom to GOD, even the Father; when he shall have put down all rule and all authority and power. For he must reign, till he hath put all enemies under his feet. The last enemy that shall be destroyed is death. For he hath put all things under his feet. But when he saith, all things are put under him, it is manifest that he is *excepted, which did *put all things under him. And when all things shall be subdued unto Him, *then shall the Son also himself be *subject unto *Him that *put all things under him, that *GOD may be all in all. I Cor 15:24-28

No man hath seen GOD at any time; the only begotten Son, which is in the bosom of the Father, he hath declared him....I have yet many things to say unto you, but ye cannot bear them now. Howbeit when he, the Spirit of truth, is come, he will guide you into all truth: for he shall not speak of himself; but whatsoever he shall hear, that shall he speak: and he will shew you things to come. He shall glorify me: for he shall receive of mine, and shall shew it unto you...And this is life eternal, that they might know thee the only true God, and Jesus Christ, whom thou hast sent. John 1:18; 16:12-14; 17:3

God, who at sundry times and in divers manners spake in time past unto the fathers by the prophets, Hath in these last days spoken unto us by his Son...But unto the Son he saith, Thy throne, O God, is for ever and ever: a sceptre of righteousness is the sceptre of thy kingdom.Thou hast loved righteousness, and hated iniquity; therefore God, even thy God, hath anointed thee with the oil of gladness above thy fellows." Hebrews Chapter 1

Jesus saith unto her, Touch me not; for I am not yet ascended to my Father: but go to my brethren, and say unto them, I ascend unto my Father, and your Father; and to my God, and your God. John 20:17

He that hateth me hateth my Father also. John 15:23

JESUS isn't just the "shell" of GOD. He is as the scriptures declare, the only *begotten of the Father, full of grace and truth." GOD really did beget a real Son, not a cyborg or automaton -a true SON!

"If we receive the witness of men, the witness of GOD is greater: for this is the witness of GOD which he hath testified of his SON. He that believeth on the Son of God hath the witness in himself: he that believeth not God hath made him a liar; because he believeth not the record that God gave of his Son. And this is the record, that God hath given to us eternal life, and this life is in his Son. He that hath the Son hath life; and he that hath not the Son of God hath not life. These things have I written unto you that believe on the NAME of the Son of God; that ye may know that ye have eternal life, and that ye may believe on the NAME of the Son of God. I John 5:9-13"

And lo a voice from heaven, saying, This is my beloved Son, in whom I am well pleased. Matthew 3:17 And there came a voice out of the cloud, saying, This is my beloved Son: hear him. 36And when the voice was past, Jesus was found alone. And they kept it close, and told no man in those days any of those things which they had seen. Luke 9:35

Rome denies that GOD truly had a SON, Islam denies the SON, the nation state of Israel denies the SON and most of what is known as "Christendom" unknowingly denies the SON! Again, the devil deceives the whole world.

That same GOD, the only wise GOD, so loved the world that He gave, literally blood sacrificed His only Son whose blood alone can atone for sin, not just our sins, but the sins of the whole world."

JESUS didn't want to die! "And he went a little further, and fell on his face, and prayed, saying, O my Father, if it be possible, let this cup pass from me: nevertheless not as I will, but as thou wilt."

Abraham already had his only son, Isaac bound and would have slayed Him had GOD not provided a substitute sacrifice. Yet there was NO substitute for GOD'S only begotten SON -the Lamb slain from the foundation of the world!

For unto us a child is born, unto us a son is given: and the government shall be upon his shoulder: and his NAME shall be called Wonderful, Counsellor, The mighty God, The everlasting Father, The Prince of Peace.

JESUS said, I am come in my Father's NAME, and ye receive me not: if another shall come in his own name, him ye will receive. John 5:43

"...But these are written, that ye might believe that Jesus is the Christ, the Son of God; and that believing ye might have life through his NAME. John 20:30-31

The devil deceives the whole world ...All the world wondered after the beast. JESUS warned, "Let NO man deceive you." You are personally responsible to not be deceived and to work out your own salvation with fear and trembling.